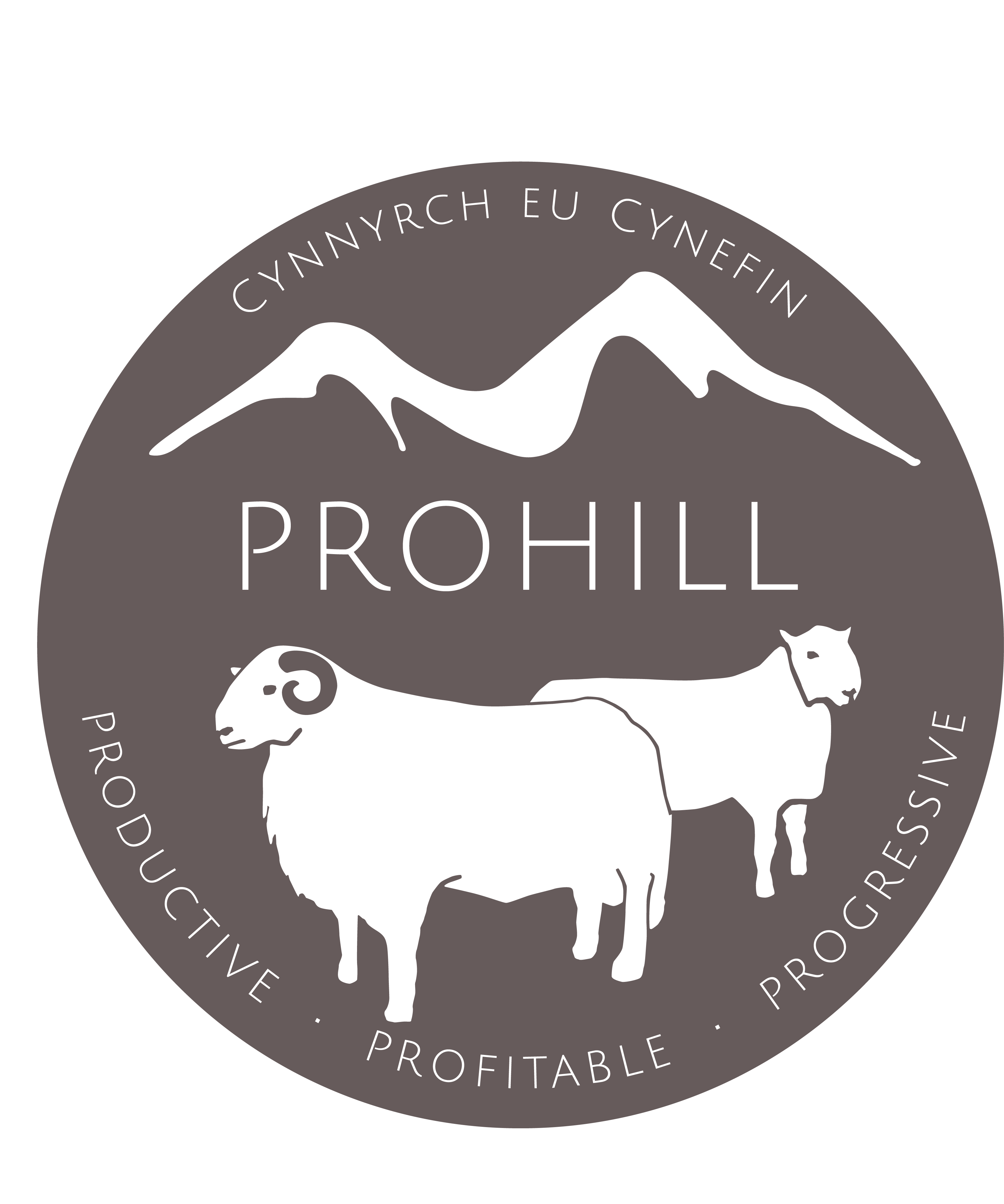 Emlyn Roberts – Esgairgawr
Tel – 07764 198997
Ewe Type – Meirionnydd Welsh
Learn more about Emlyn...
Emlyn Roberts farms Esgair Gawr farm in Rhydymain, near Dolgellau. The farm rises to 3000 feet, up Arran Fawddwy and is home to 830 ewes, including 280 recorded ewes, and a herd of Welsh Black Cattle. The farm has been enrolled in agri-environment schemes for decades and currently, the focus is on reseeding some pastures on farm as they aim to finish as many of their lambs from grass as possible.
The recorded flock of hardy Meirionnydd type Welsh Mountain ewes are kept on the hill ground for most of the year, only coming to in-bye land for 6 weeks of lambing. Keeping the maternal ability of his replacement ewe lambs as well as a quality, finished carcase are key to the Esgair Gawr flock. Emlyn has marked mating groups and lambs for numerous years to help identify the better performing ewes in the flock, as part of the Hill Ram Scheme, he will now use DNA shepherding to hone in on the traits he needs for his flock and the ewes that deliver.
Performance recorded rams from the Esgair Gawr flock will be available at Farmers Marts Dolgellau this Autumn.
Dale & Robbie Wilson – Cnwch
Tel – 01597 840217
Ewe Type – Improved Welsh
Learn more about Dale and Robbie...
The Cnwch flock of Tregaron and Talybont type Welsh ewes is managed by husband and wife team Dale and Robbie Wilson. The 560 performance recorded Welsh ewes make up the 1300 strong ewe flock; grazing 5000 acres of open hill on the Brecon Beacons where the majority of the land is made up of heather, gorse and unimproved grassland rising to 1800 feet.
The ewes lamb outdoors from April on some of the farm's more favourable grassland but due to a lack of in-bye grazing, ewes and lambs are pushed on to the hill by 3 weeks post lambing. Some of the ewe lambs are retained as replacements for future breeding. Remaining stock is all fattened from home, Cnwch is managed organically and lambs are finished on a combination of grass and root crops.
Dale spends the Autumn and Winter months pregnancy scanning ewes and had come across some performance recorded flocks on his annual scanning run, this inspired him to performance record his own flocks and in 2019, the opportunity arose with Meat Promotion Wales' Hill Ram Scheme.
The Wilsons intend to improve the overall standard of the ewes on farm. As time goes on and the quality of the data gathered from the flock improves, they will rely on the breeding values to identify any poorer performing ewes and select the best for future breeding. 
A very impressive consignment of rams from Cnwch were available for the first time at the Prohill sale in Aberystwyth in September 2021 and were much sought after, we look forward to welcoming them again at the 2022 sale.
Gareth Evans – Llanegryn
Tel – 01654 710610 | 07818 004001
Ewe Type – Meirionnydd Welsh
Learn more about Gareth...
Contract shepherd Gareth Evans runs a 150 ewe flock of Meirionnydd type Welsh ewes near Llanegryn, Tywyn. Having been familiar with performance recording since the 1970s, Gareth joined the Meat Promotion Wales Hill Ram Scheme to improve his ewes maternal ability and lambs performance off grass.
Some of Gareth's ewe lambs are retained as replacements while a selection are sold on as breeding stock. A number of rams from the farm are sold from home annually and have been for numerous years. Historically, he has purchased rams faithfully from 3 flocks which produce the type he knows can perform in his flock. He would like to see an increase in the number of Meirionnydd Welsh rams for sale in the industry that are bred for performance and hardiness.
Geraint Davies – Fedwarian 
Tel – 07760 995818 
Ewe Type – Meirionnydd Welsh
Learn more about Geraint...
Geraint Davies is the third generation of his family to farm Fedwarian Uchaf near Bala in Meirionnydd. For 10 years, Geraint has worked hard to balance environmental conservation with production on the beef and sheep farm where he runs 150 Welsh Black and Welsh Black cross cows alongside the flock of 750 Welsh and Welsh crossbred ewes.
Fedwarian Uchaf spans over three holdings with the highest parcel of land rising to 2200 feet above sea level in the hills above Llyn Celyn. Ewes' ability to thrive in a harsh hill environment and on a grass diet is key to the farm system.
Geraint joined Meat Promotion Wales' Hill Ram Scheme in 2019 and is now performance recording 150 pure Welsh ewes in order to identify the best performers in the flock, specifically focusing on meat traits, improving the carcass specification of his lambs off grass.
The flock breeds their own replacements with 50% sourced from the pure Welsh ewes, another 50% are sourced from Welsh cross North Country Cheviot ewes. Ewes not bred as replacements are mated to Aberfield, Abermax and Primera sires for commercial purposes. All lambs not retained for breeding are finished from grass around the main farm holding.
In 2021, Geraint will be offering a selection of rams for sale through Farmers Marts Ltd in Dolgellau.
Morris Gwyn Parry – Orsedd Fawr
Tel – 07974 658191 
Ewe Type – Llanddovery Welsh
Learn more about Mr Parry...
Orsedd Fawr farm rises to 1000ft in Cwm Ystrallyn and Clynog Fawr. As well as a flock of 550 commercial ewes and herd of suckler cows, Gwyn Parry manages a flock of 250 Llanddovery Welsh ewes on the organic fam. Selling rams for over 10 years, Gwyn prides himself on selling rams in  their working clothes, not pushed or pampered, and maintains a strict culling policy. In 2019 he started performance recording the 250 pure ewes as part of Meat Promotion Wales Hill Ram Scheme.
These medium size 65kg ewes scan at 170-180% and lamb outdoors from mid-March through to April. Gwyn runs an entirely grass based system with ewes and lambs receiving no concentrates and all lambs finished on grass. Therefore, the ability to perform on grass in a hill environment is in this system as well as ewe longevity.
Historically, Gwyn has sourced all his replacement rams from reputable flocks, buying older rams that are proven performers. As the Hill Ram Scheme progresses, the number of Welsh hill rams available for sale with supporting performance data will increase.
Gwyn has started performance recording the flock to improve overall flock performance.
"Using EBVs, I hope to remove the worst performing ewes, maintaining the best ewes – that perform well on grass and last in the flock – for breeding. By performance recording, we will be able to make evidence-based decisions on the ewes that stay, taking out the guess work!"
Gwyn will have a selection of 7 rams available at the Aberystwyth Prohill sale in 2021.
Sion & Alwyn Williams – Cappele
Tel – 07766 130610 | 07787 574584
Ewe Type – Talybont Welsh
Learn more about the Williams'...
Father and son duo Alwyn and Sion, farm Cappele, a hill farm based in Cerrigydrudion, North Wales. The farm rises up the Gylchen and Migneint mountains to 1600 feet above sea level, where ewe hardiness and performance are crucial.
The entire Cappele flock is mad e up of 620 ewes, just over 300 of which are performance recorded and mated to pure Welsh rams. The Talybont on Usk type Welsh ewes lamb from early April outdoors in an entirely grass based system.
Historically, some females from the flock were sold as breeding ewes but in recent years, 120 have been kept as replacements in the closed flock, while the remainder are sold fat. Alwyn and Sion focus heavily on performance off grass in the flock and the ewe's ability to rear her lambs in this system is crucial to its success, as is the performance of the lamb post weaning to finishing.
The Williams' have used performance recorded livestock for the last 20 years, including Aberdale and Aberfield rams from Innovis as well as keeping a herd of Stabiliser cattle alongside the ewes. They are therefore, very aware of the benefits performance recording can bring to a flock and were keen to adopt the same approach in their Welsh ewes.
Their goal through performance recording was to make an overall improvement in the performance of the ewe flock, particularly ewe maternal ability and an increase in fat lamb weights. Going forward, they will rely heavily on the Welsh Index of their ewes to make their future breeding decisions.  
Rams from Cappele will be available at the Prohill sale in Aberystwyth for the first time in 2021.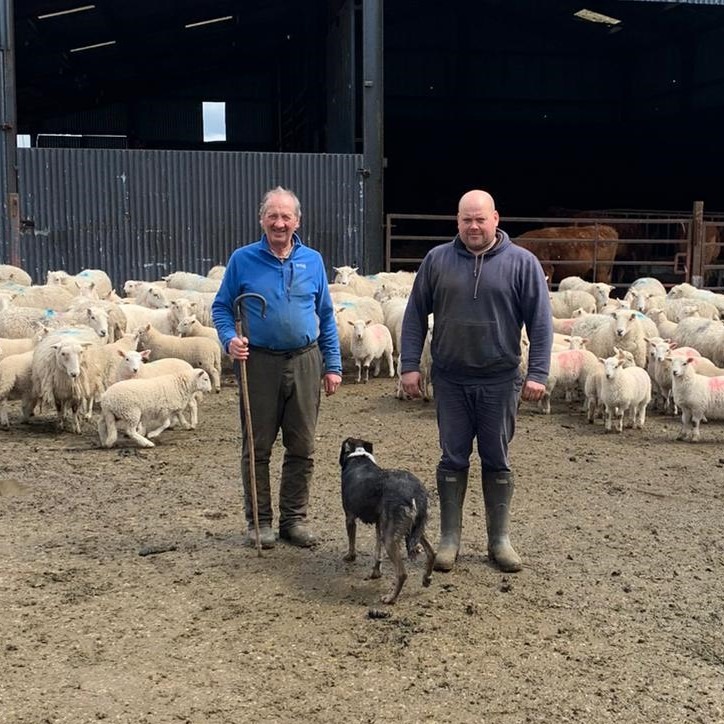 Glyn Williams – Cae Poeth
Tel – 07747 136817
Ewe Type – North Wales Mountain
Learn more about Glyn...
Cae Poeth near Bala is home to 260 Hardy Meirionnydd type Welsh ewes. Rising from 850 to 1900 feet up to Aran Benllyn, the conditions on farm can be challenging, meaning that hardiness, vigour and the ability to perform in a harsh environment are key in this ewe flock. Glyn Williams ewes are stocky at a mature weight of 45-50kg with good structure and wool cover – an efficient ewe that can take care of herself!
The flock lamb outside during April and lambs are currently sold fat at 34.5kgs liveweight from a combination of grass and hard feed with some ewe lambs sold for breeding and the best performing ewe lambs kept as replacements.
When the opportunity to join the Hill Ram Scheme arose, Glyn was keen to enrol. His long-term goal is to improve the grade of his finished lambs without sacrificing the traits which are important to him and especially, lambing ease and hardiness. By DNA shepherding, performance recording and backfat scanning as part of the scheme, Glyn hopes to identify the best performing ewes in the flock for future breeding.
A number of Glyn's rams have been sold through the Welsh Mountain Sheep Society sales in Dolgellau annually. A selection will also be on offer this year which strike a balance of figures and type, maintaining the all-important 'spring of rib' that Glyn values. He hopes that through the hill ram scheme, more non-related, high performing rams of the correct type for his system will become available, expanding the gene pool for the wider industry.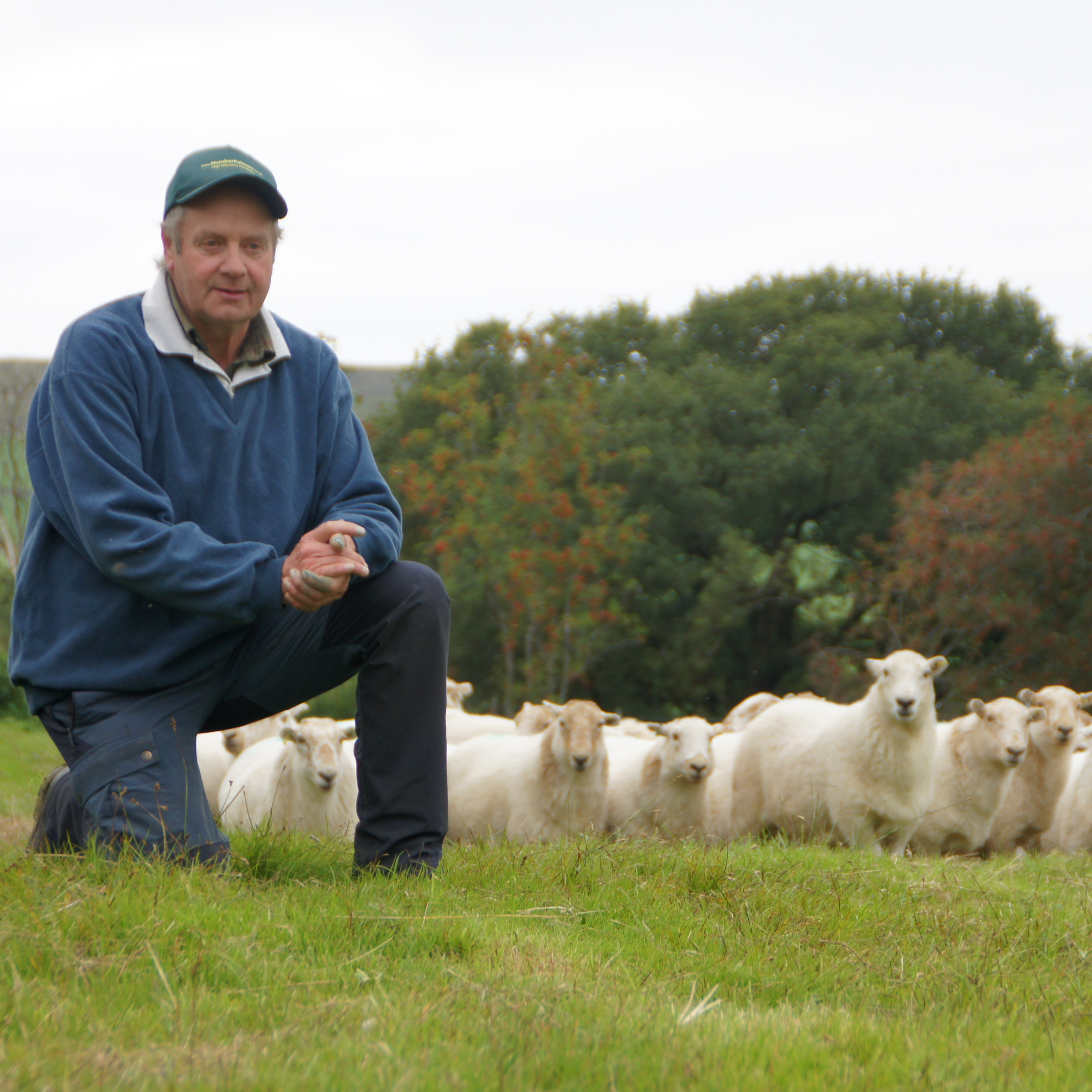 Eleri Williams – Parlla
Tel – 07788 517472
Ewe Type – North Wales Mountain
Learn more about Eleri...
Eleri Wyn Williams and her family farm Parlla Isaf near Tywyn. The flock of 500 Welsh ewes are run alongside a herd of Welsh Black suckler cows. Rams from the Parlla flock have been sold for over 25 years.
Much of the land farmed by Eleri and her family consists of unimproved fridd land – the boundary land between enclosed fields and the open hill. To utilise this land and perform well, Eleri and her family have been driven to breed hardy ewes, suited to the harsh environment and unimproved grazing.
Eleri joined the Hill Ram Scheme in 2019 in order to maintain the efficiency of her flock. She is striving to improve lamb weights while maintaining a lower, efficient mature ewe weight. Another motivation for Eleri to join the scheme was to increase the choice for flocks looking to invest in hardy Welsh rams, the figures provided will now give customers an insight in to the genetic gain the rams can introduce to a flock.
This Autumn, Eleri and family will be bringing their consignment of performance recorded rams to Farmers Marts Ltd, Dolgellau.
Eilir Hughes – Plas Uchaf
Tel – 07938 580865
Ewe Type – North Wales Mountain
Learn more about Eilir...
Plas Uchaf near Harlech looks over the Llyn Peninsula and rises to 392 metres up Graig Ddrwg. Eilir Hughes has sold Meirionnydd Welsh breeding rams from the farm for the last 5 years and his family in Cwm Bychan have a long history of breeding and show success with their flock.
The 250 pure Welsh ewes make up a hardy, outdoor lambing flock that graze the 'ffridd' land of Graig Ddu. Ewes lamb outdoors during April with very little assistance and the lambs are finished on grass and roots grown as part of the farms agri-environment contract with Glastir. Alongside the pure Welsh flock, Eilir also keeps Welsh Mules, crossed to a Texel terminal sire and a herd of cattle.
The Plas Uchaf flock is closed, only purchasing rams from reputable sources in the circle of Meirionnydd Welsh breeders in North Wales. Eilir is new to using EBVs to monitor flock performance and purchase breeding rams. He joined the Meat Promotion Wales Hill Ram Scheme in 2019 to get a better handle on EBVs and how individual ewes in his flock are performing.
"I hope to improve the overall performance of the flock by selecting and breeding from the most efficient ewes that perform on the hill, rearing lambs that finish on spec and quicker. EBVs will give me traceability through the dam line, allowing me to select the better ewes and become more ruthless on those that aren't making the grade or repeatedly under-performing, it's time to hold the ewes accountable!"
Eilir will have 10 rams on offer from the Plas Uchaf flock at Farmers Mart, Dolgellau in Autumn 2021.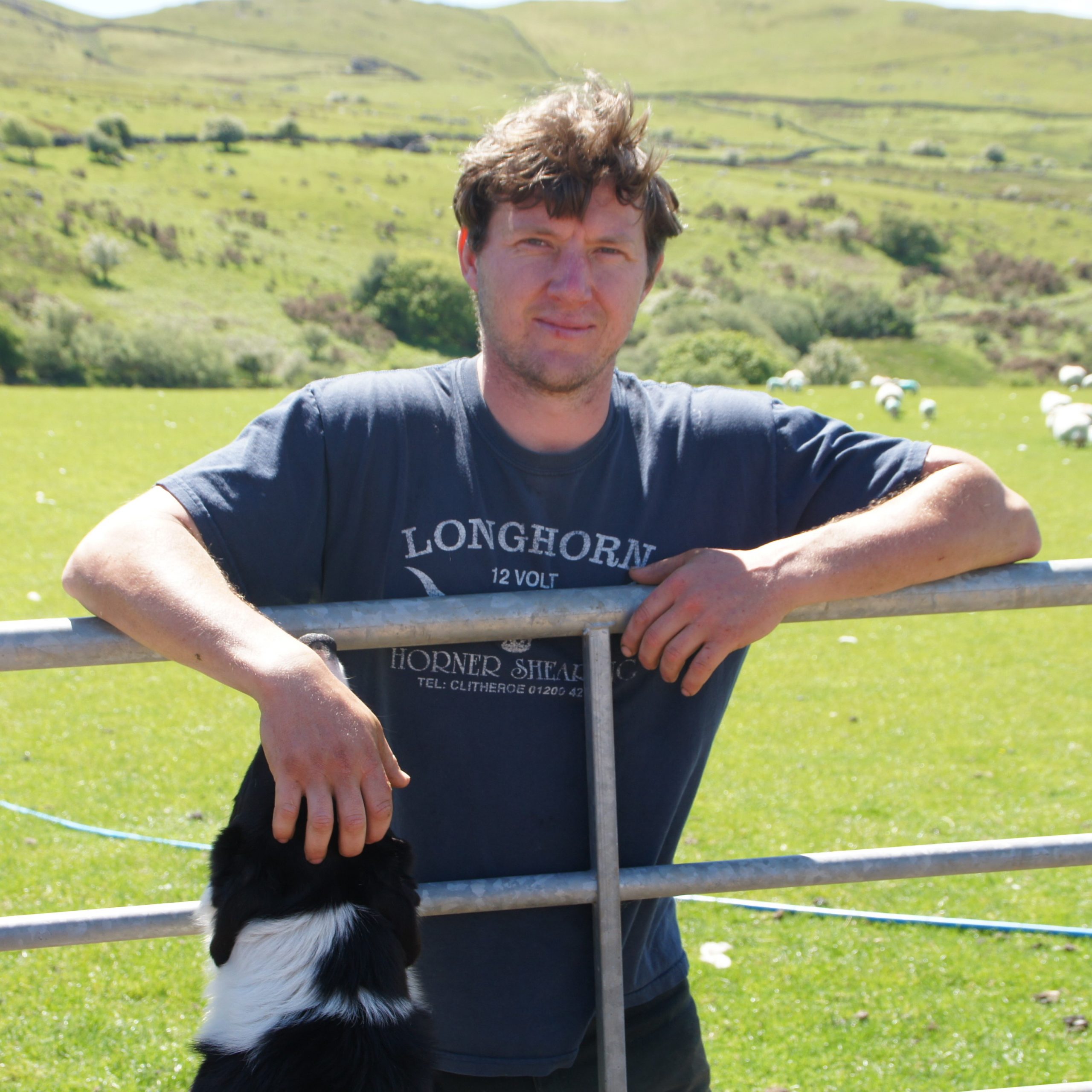 Gwynfor & Hefin Evans – Eithin Fynydd
Tel – 07831 538440
Ewe Type – North Wales Mountain
Learn more about Gwynfor...
Father and son Hefin and Gwynfor Evans, farm Eithin Fynydd near Talybont. The land is made up of 'ffridd' and hill ground, rising to 2000ft up Llawrllech and Diffwys. Alongside flock of 1000 Meirionnydd ewes, the family also manage a renowned herd of Welsh Black Cattle and a flock of Aberfield x Welsh ewes mated to an Abermax terminal sire.
The nature of the land and the farm's location brings with it several challenges. For Gwynfor, hardy, efficient ewes are key to the success of his business and the ability to sell rams from the farm is an added bonus.
The ewes average 50kgs mature weight, scanning at 165-170%, lambing outdoors from April. The ewe's maternal and fleshing ability are important here – her capability to maintain body condition and rear lambs. The end goal is for a ewe to rear lambs to 38kg with minimal inputs. A number of lambs are sold for breeding annually with the majority sold to slaughter.
Through performance recording, Gwynfor aims to uphold a quality female line, striking a balance of type and performance, hardy ewes of the optimum size that 'lives off her own back'.
Having sold rams at Farmers Marts in Dolgellau for 8 years, Gwynfor is pleased to see numerous Meirionnydd and hardy Welsh breeders start performance recording and offering rams for sale, increasing the gene pool available to breeders.
A selection of rams from Eithin Fynydd will be available at Farmers Marts, Dolgellau this Autumn.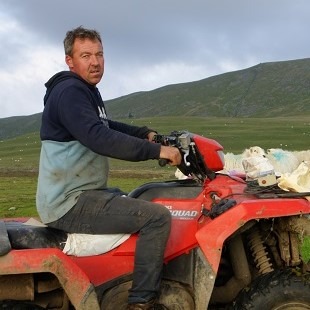 Bedwyr Jones – Gwastadanas
Tel – 07801 355447
Ewe Type – North Wales Mountain
Learn more about Bedwyr...
Bedwyr Jones farms alongside his family in the heart of Snowdonia National Park. Mr Jones has been based at Gwastadanas for over 20 years and is focused on selecting for maternal traits and ease of lambing as well as focusing on good performance from poorer quality grass. Bedwyr strives to ensure that the ewes are both efficient and productive.
The farm is in the Glastir environmental scheme so it is vital to the business that the ewes adapt to their surroundings and enable lambs to thrive. 
1200 ewes are tupped annually by Welsh Mountain tups, 350 of which are performance recorded. 600 ewe lambs are retained annually as replacements. Two tooth ewes are mated with a Romney and the best performing ewes are mated to Welsh rams in the following year.
Bedwyr has used performance recording in the past and feels that it is an extremely useful tool to enable fine tuning of breeding decisions and has joined the scheme to record and gain more accurate knowledge of which animals are performing well in his system.
The farm has a long-standing sale of home-bred rams hosted at Gwastadanas, with around 40 sold each year. The project will seek to support Mr Jones with this sale and promote the performance recording alongside his vast experience.
 'The Snowdonia Mountain range is an unforgiving environment and I am excited to see the results from being able to select ewes that consistently perform in this system. Being able to use DNA sampling technology means I do not have increased labour at lambing time but am still able to record my flock in this extensive system'.
Irwel Jones, Aberbranddu
Tel – 07834 551126
Ewe Type – Tregaron Welsh
Learn more about Irwel...
Nestled in the Cothi valley, Aberbranddu is a farm with a keen focus on efficiency and driving profitability. Irwel and family have initiated various projects on their farm over several years – focusing on elements such as grassland management and animal health. They have managed a closed flock for 40+ years, only investing in replacement rams. And breeding hardy, easy to manage maternal ewes. The entire flock lamb outdoors and are managed in large groups in order to make a fair comparison in their performance.
Irwel feels that the flock is now genetically ready to push the boundaries as well. The key focus of the farm's genetic selection will be for ewes producing lambs from a grass-based system that are saleable as soon as possible. In addition to the cumulative benefits of selecting improved genetics for the Aberbranddu flock, the aim will also be to sell rams with performance figures. 
'Keeping an eye on market requirements means my flock need to consistently produce lambs above 16kg with R confirmation grade or better as quickly and efficiently as possible. I take great pride in selling my rams at the local breed society sale in Tregaron and producing rams with EBVs will be an opportunity for my customers to have added assurance of my rams' performance'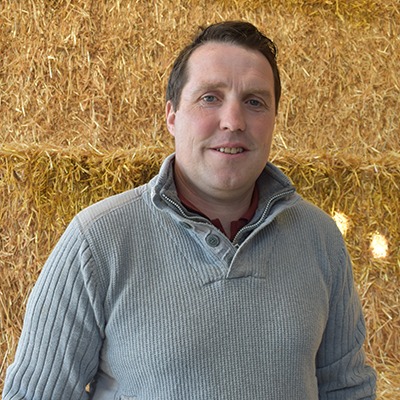 Rhidian Glyn, Rhiwgriafol, Machynlleth 
Tel – 07508 969437
Ewe Type – Tregaron Welsh / Whiteface
Learn more about Rhidian...
Rhidian Glyn is a young farmer based in Machynlleth. He is passionate, business focused and constantly seeks out innovation opportunities for his system. Since taking on the 10-year business tenancy the farm has grown form strength to strength and ewe genetics is viewed as the backbone of the flock and the driver of financial performance.
Rhidian keeps 800 Welsh ewes, 300 0f which are performance recorded and bred pure. To produce replacements. All ewes are lambed outdoors and have not received hard feed for the last 3 years.
Rhydian has also successfully established a market for cross-bred ewes from his flock that provide extra income to the business. Slaughter lambs are finished at a minimum of 16kgs DW and average 18kgs.
Grass production also seen as an important aspect of the farm and rams bred for sale will be reared on a grass-based system.
'I am hoping to improve ewe efficiency as a result of the scheme. It will mean stronger performers and their progeny can be easily identified, and just as importantly the bottom performers can be pulled from the breeding nucleus'.
 'Through the scheme I will identify the top 25% breeding ewes in my flock and in time this will trickle through to the cross-breed ewes I sell by continuously improving my whole flock average performance'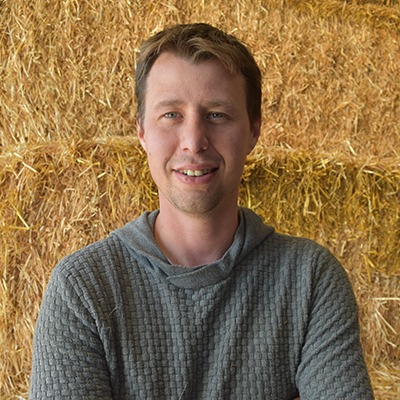 Gareth Roberts, Bardsey Island, North Wales  
Tel – 07967 467379
Ewe Type – Tregaron Welsh
Learn more about Gareth...
Bardsey Island is located off the coast, at the very tip, of the Lleyn Peninsula; it is home to a wide variety of wildlife both land and sea, as well as a flock of Welsh hill ewes. Gareth Roberts and his wife Meriel, with help from the family, are the owners and guardians of the flock on Bardsey and have sought to join the Hill Ram scheme to improve its commercial performance in this unique environment. And expand in to ram selling.
The scheme will allow Mr Roberts to assess the physical performance of the ewes , identifying animals with superior  maternal and carcase production traits within his flock and maximising them through breeding selection. As a result, he can select the right genetics within his flock and improve performance and efficiency without changing their surroundings.   
'Working with the National Trust means we fully understand the need to have tools in place to encourage the natural environment around us; the ewes are an efficient and essential part of the island's life cycle'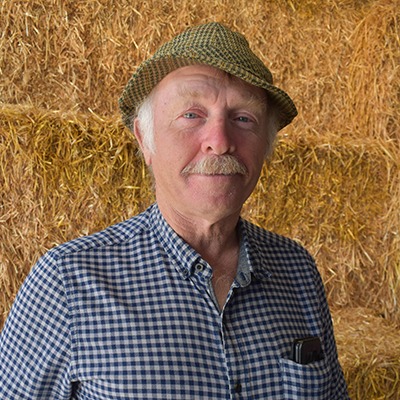 Tim and Dot Tyne, Ty'n y Mynydd, Pwllheli
Tel – 01758 721898
Ewe Type – Improved Welsh
Learn more about Tim & Dot...
The Tynes manage 200 Improved Welsh ewes in Pwllheli, North West Wales. The ewes have been recorded for 13 years and in that time, the quality of the sheep has improved significantly. The initial focus for selection in the flock was on maternal trait EBVs to raise the standard of the ewes. Now that the type of the ewes is more consistent and they are in the top 10% for performance within the breed. By now, the Tynes consider the overall index when selecting replacements but with strong focus still on maternal performance.
The main drive for breeding in the flock is on producing good female lines and breeding rams that give customers top quality ewe lambs.
The farm system is forage based, utilizing grazed grass and home-grown silage. Ewes do not receive hard feed and lambs are all grass finished, meaning that data is collected in an unbiased way.
Every ewe lamb is retained until selections when they are shearlings, the best are retained as replacements in the flock and the rest are sold to repeat customers.
Male lambs are retained to assess their potential as breeding stock and the remainder sold through market.
The Tynes have joined the hill ram scheme to continue improving the genetic merit of the flock, making use of technology such as DNA parentage to make the recording process more efficient.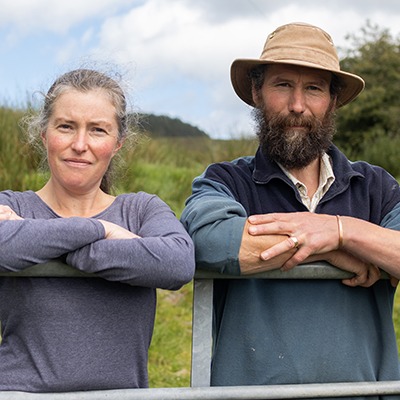 Phill and Heledd Dancer, Cefnyrwyrgrug, Machynlleth 
Tel – 07912 318073
Ewe Type – Tregaron Welsh
Learn more about Phill & Heledd...
The flock of 900 Tregaron Welsh ewes based at Cefnwyrgrug is owned by Mr Hughes and his family but managed by young shepherds Phil and Heledd Dancer.
The husband and wife team are keen to continue improving the flock and record the flock's performance to focus on key areas. On the whole the ewes are easily maintained and do well in their natural hill environment which extends to some 1200 acres; it was therefore vital to find a recording method offering limited interference with maximum results.
'It is important to focus on the ewe's performance whilst ensuring she thrives on the farm as we are able to farm it; passengers are not an option' comments Mr Dancer.
The couple also wish to develop the ram sales from the flock as both an additional income to the business and to take advantage of the training offered by the scheme. Being able to produce rams' commercial producers wish to purchase from similar systems with genetic proof behind them will help the flock enter into a highly competitive environment.
'Ram Sales are notoriously competitive in the area but we want to showcase our system and how the genetics thrive there and share that with our customers' adds Mr Dancer
'We plan that the ram sales will fund our recording so that we can utilise data with minimal cost to the business; whilst also benefiting from long term gains in overall flock performance'
The system wishes to investigate the financial viability of the DNA technology in a commercial environment whilst reaping the benefits of the information they collect through increased ewe efficiency and lamb growth.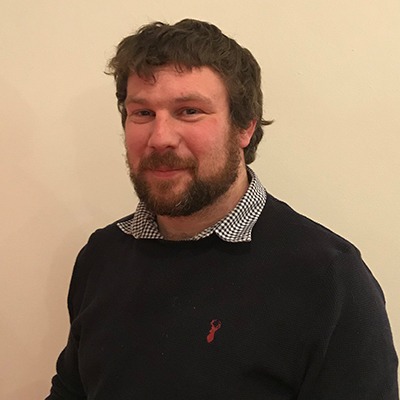 Carys Jones, Carregcynffyrdd, LLangadog
Tel – 07900 685054
Ewe Type – Improved Welsh
Learn more about Carys...
Carys farms in partnership with her family following her return home from university in 2015. They farm in the Brecon Beacons national park with common grazing rights on the black mountain. Alongside 40 suckler cows, Carys runs 550 improved Welsh ewes with 150 breeding replacements. The main flock of 300 ewes is mated to breed replacement for the flock. Ewe lambs are mated to a Charmoise ram for one cycle and the remaining ewes are mated by a terminal sire.
For Carys, breeding for maternal traits and the ability to finish lambs off grass is crucial to the system. She has joined the scheme to improve the flocks' performance, removing the ewes that are not performing and selectively breeding from the ones that are. To achieve this, Carys has chosen to manually record her ewes within the scheme and is the only leader flock to do so.
'We have been performance recording for 2 years and it has already been beneficial in finding the highest performing ewes to breed replacements for our future flock.'
'With the likely removal of subsidies we have a strong emphasis on reducing production costs and maximising outputs. We see the Hill Ram Scheme and performance recording as a tool to help achieve this.'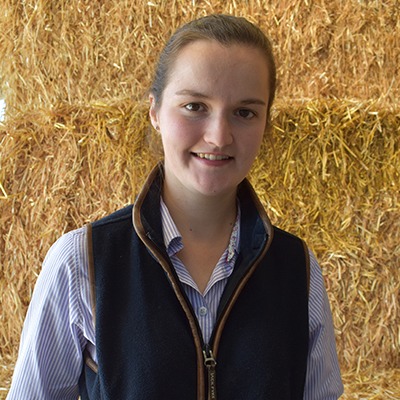 Hywel Morgan, Esgairllaethdy, Llandovery
Tel – 07970 902299
Ewe Type – Llandovery Whiteface
Learn more about Hywel...
Esgairllaethdy is a traditional hill farm situated in the picturesque Brecon Beacons. There is a nucleus flock of 300 recorded ewes, that spend most of their time on the hill. Ability to forage and thrive off the natural resources present at Esgairllaethdy is a crucial selection point for Hywel's ewes. Hywel has also travelled the UK and into France to investigate the benefits of a forage-based system and lowering artificial fertiliser inputs, this is something he has since introduced into the farm.
'I wanted to improve ewe performance and increase the liveweight of lambs in the flock. My lambs are marketed and sold as finished and store so an increase in weight from forage and genetics is my aim with the Hill Ram Scheme.'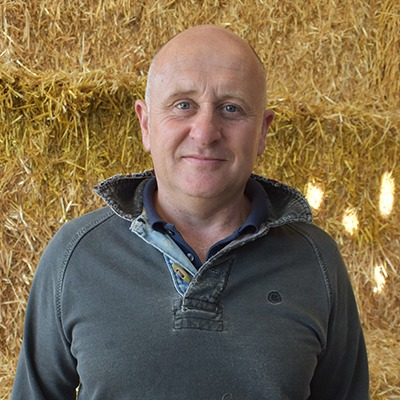 Simon and Rhodri Lloyd-Williams, Moelgolomen, Aberyswtyth
Tel – 07792 148588
Ewe Type – Hardy Welsh Mountain 
Learn more about Simon & Rhodri...
All 720 ewes at Moelgolomen near Aberystwyth are performance recorded and have been for 20 years. More than half of the farm is made up of unimproved hill pasture, therefore keeping a hardy ewe which can produce lambs from a sustainable, low  input system is crucial.
The flock is run commercially and lamb outside, replacement ewes are all home bred with only breeding rams bought in.
Draft ewes and surplus ewe lambs are sold off farm and yearling rams sold annually at the Welsh Mountain sale in Aberystwyth.
The Lloyd-Williams' focus strongly in maximising performance from grass alone. Lambs not retained for breeding are sold fat and the aim is to reduce the time taken to reach sale weight and improve conformation grades while maintaining ewe size and maintenance requirements. Therefore, selection for lamb growth, muscle depth and carcase conformation ties in with maternal selection in the females for lamb growth and survival.
Over winter, the conditions on the hill mean that good fat cover and Body Condition Score is essential, improving ewe survival over winter and ensuring good milking ability in Spring and subsequently improving lamb survival. They have also found that the lambing percentage has increased as a result although the have not specifically selected for a higher twin rate.
By joining the Prohill group, the Lloyd-Williams' will identify animals in the flock that are consistently performing well in the traits most relevant to them. They are striving to achieve ongoing improvement in flock efficiency as well as improving the quality of their environmentally and economically sustainable lamb.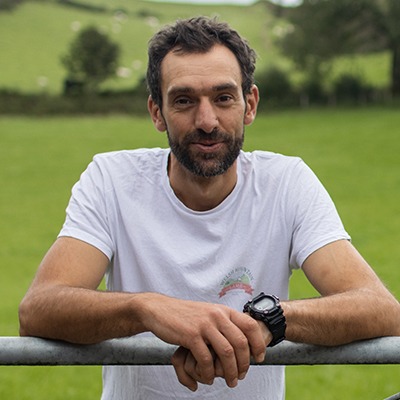 Ed Williams, Upper Wenallt, Brecon
Tel – 01874 676298
Ewe Type – Improved Welsh  
Learn more about Ed...
At Upper Wenallt in the Brecon Beacons, the focus has always been on a ewe that can live cheaply and perform well on home grown grass and roots. Ed Williams has always focused on the maternal traits of his ewes, firmly believing that a lamb with high
performance potential is only beneficial of the maternal ability of the ewe allows the lamb to fulfil that potential.
The 400 ewe flock grazes from 750 – 1200 feet above sea level and are mated by a variety of tups. The pure bred Welsh flock is largely made up of ewes with an EBV in the top 25% for their breed on performance. Ewes with lower scores are mated to Abertex/Aberdale rams with the female progeny kept and mated back to a
Beltex/Chamoise Hill Rams.
This strict selection criteria for the pure bred flock has seen well above average ewes being used to breed the first cross ewe and a marked increase in their performance because of this. Proof that increasing performance at one end has an effect of filtering right through the system.
The main objective for performance recording is to identify the passengers within the flock. The best performers quite often stand out but the poor performers can slip under the radar and drain away at the gains made.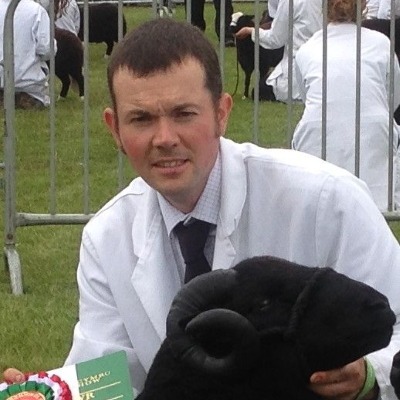 Garry Williams, Blaencennen, Llangadog
Tel – 07811 177671
Ewe Type – Improved Welsh  
Learn more about Garry...
The 700 ewes that make up the Blaencennen flock of Improved Welsh Mountain sheep roam the Black Mountain in the West of the Brecon Beacons. The farm includes 285 acres of land as well as common grazing rights on the mountain, all ranging from 850 feet above sea level to 1100 feet.
Although the farm crosses performance terminal and maternal sires over a proportion of their flock for various purposes, 250 ewes are kept pure and performance recorded, forming a nucleus flock from which the farm breeds all replacement ewes.
Garry has been performance recording the flock for 24 years and uses performance recorded sheep as much as he can.
Ewe and lamb performance are of key importance to Garry's breeding. Through performance recording, he aims to strike a balance between meat and maternal traits in his flock, producing replacement ewes that perform well and lambs that finish easily and to specification.
The intention within the flock is to continue to focus on these key performance traits in order to maintain the productivity and efficiency of his own flock as well as to pass these gains on to his returning ewe lamb customers.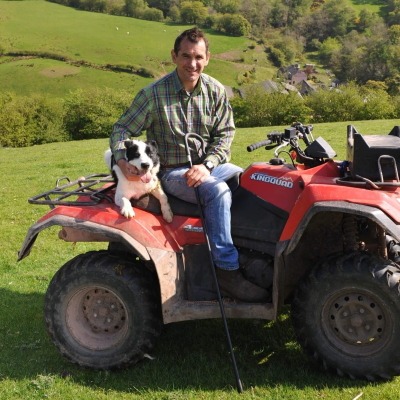 Hywel Wigley, Llwyngwern, Gwynedd
Tel – 07792 193069
Ewe Type – Improved Welsh  
Learn more about Hywel...
The land at Llwyngwern Farm in Gwynedd rises from 600 to 2000 feet above sea level and as a result, selecting and breeding from ewes that perform well is key in this flock of
300 Hardy Welsh ewes.
The flock has been performance recorded since 1995 with maternal anility and muscle depth being two of the main traits Mr Wigley selects for.
Due to the nature of the land, a 115% lambing percentage is aimed for. Single rearing ewes are out-wintered and lamb
outside on the lower parts of the mountain and 'ffridd' land with no supplementary feed. Twin ewes are lambed indoors
due to a recent problem with fox predation.
Ewes are generally kept for 6 years although any problem ewes within the flock are culled. Lower index ewes are also
crossed to a Romney tup and an additional 250 ewes on farm are a Romney Welsh cross in order to maintain prolificacy.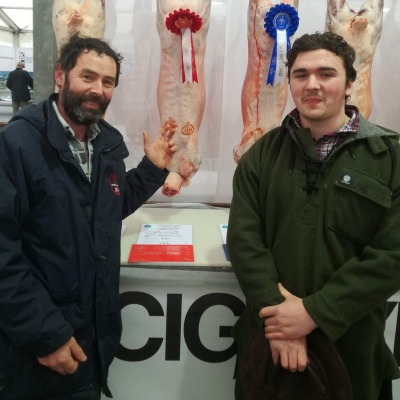 Testimonials
""We have used performance recorded rams for the last 10 years over all of our ewes and are seeing significant improvements in all aspects of the flock. There is definitely a merit to using performance recorded breeding stock. 250 of our ewes are tupped annually by the performance recorded Welsh rams and lamb outside in April. The best ewe lambs are kept as replacements within the flock and they're making top quality mothers, easy lambing with strong maternal instincts. The remainder are bred to terminal sires.
As well as their maternal performance, we are also seeing the added benefits the rams are bringing to finished lamb production on the farm. Our lambs are now killing out at 16kgs and hitting the R3L spec where we were only achieving O grade in the past.""
Owen Pritchard, Glanmor Isaf, nr Bangor
Testimonials
""We have used performance recorded rams for the last 10 years over all of our ewes and are seeing significant improvements in all aspects of the flock. There is definitely a merit to using performance recorded breeding stock. 250 of our ewes are tupped annually by the performance recorded Welsh rams and lamb outside in April. The best ewe lambs are kept as replacements within the flock and they're making top quality mothers, easy lambing with strong maternal instincts. The remainder are bred to terminal sires.
As well as their maternal performance, we are also seeing the added benefits the rams are bringing to finished lamb production on the farm. Our lambs are now killing out at 16kgs and hitting the R3L spec where we were only achieving O grade in the past.""
Owen Pritchard, Glanmor Isaf, nr Bangor
SALES & EVENTS
Our main sale is held annually in Peithyll, Aberystwyth. As of 2020, we are also live streaming our sales via Sell My Livestock, supporting our customers by offering additional buying options to get performance recorded hill rams working in your flock.
PERFORMANCE RECORDING
Performance recording forms a basis for positive selection of breeding stock, based on a whole range of economically important criteria which are crucial for breeders.